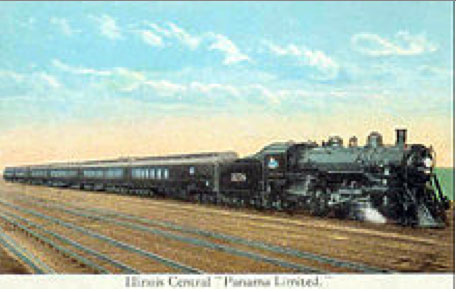 Recent running throughout Europe in situ and sitting pretty at a safe distance across the ocean brings up recent encounters. High velocity rail redefines a continent yet misses the grounded rhythmic chugging in Booker T. Washington White's narration behind Napoleon Hairiston's calling out of The New Frisco Train:
The New Frisco Train BUKKA WHITE (1930) Delta Blues Guitar Legend
Up in Norway folk music taps into their depths and manifests within art music. Grieg was coerced into a new studio in the Paris of 1903 where he was ordered to sit down and play through nine of his compositions. One fiddle tune gets reshaped into his Norwegian Bridal Procession.  A sesquicentennial celebration of his birth was celebrated here in New York and its organizers saw no reason whatsoever to include any of Grieg's own playing during the festivities. Grieg composed this work some forty years earlier and hasn't lost any of its enraptured momentum. Seen at his side is Nina, wife and muse who sang the lieder he created for her:
Get your ears set for my new attempt at coaxing sounds out his primitively transmitted horn recordings on what seems to have been an upright piano belonging to the Gramophone & Typewriter studio:
Down to Genova for lunch prepared by Bice Horszowski Costa, whose traditional spaghetti al pesto adds fagiolini (string beans) and potatoes to the pasta pot, upping its starch and greener tinge.
Our mission was to save a performance by her late husband Mieczyslaw Horszowski. Hanging by a thread, his playing Chopin's improvisatory Polonaise Fantasie is the finest we have yet to hear, one that survived on a clandestine recording made by a devoted pupil who braved nearby throat-clearers. Their output was enough to undermine a yoga master's powers to obliterate noise and remove squeaky chairs from the mind:
Michael Fossenkemper, the New York based audio wizard of Turtletone Studios who saved the Monk-Coltrane Carnegie Hall discovery, guided the software that gagged the gullets:
An unperturbed Horszowski emerged through turtle tone electronics:
After lunch we examined a book that Horszowski read in the 1910s while based in Paris and attending Bergson's lectures at the Sorbonne. Edouard Ganche's Chopin biography was one of the few volumes in which the pianist left annotations in the margins. It stood out as if he was with us to eagerly point out every meaningful detail, which prompted Mrs. Horszowski to uncover correspondence between Horszowski and Ganche in the 1920s, lasting for over a decade, touching on new finds and Ganche's preparation of a scholarly edition of the piano music. This furthered our uncovering of Horszowski's links to Chopin.
Amidst these displacements of time, Oskar Fried's specter is never far.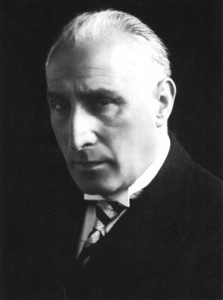 A 1929 London performance of Tchaikovsky's Sixth Symphony was captured under his baton with the Royal Philharmonic Orchestra. Fried covered most traces of an art that inspires research and to a re-listening that brought up a language empowered by a spirit of dance and extreme unions of instruments into a striking identity not found anywhere else. Fried grasps this better than most baton-wielders:
Russia is full of writers and composers who challenge and shake up any order, creating paradoxes whenever serenity encroaches. The Apollonian musician Galina Werschenska fled Petersburg after the Bolshevik Revolution to safety in Denmark, where she lived for many years and carried with her an untroubled approach. This photo remains as rare as her surviving sounds:
Neglect may be due to gender, yet her profound Russianness conveys a grounded language that Tchaikovsky emanated. A Chopin nocturne, one of her lost Copenhagen discs, exposes an inner world that the blaring of her attention-seeking rivals lacked the patience to explore.
Werschenska's elegance turns history upside-down once again to raise many questions as insight pours through from another dimension.
©Allan Evans 2012