After arriving in Marik's little desert town, she began to speak about her life's events, being charmingly formal, subtly spicing her talk with wit and sharp critiques: "There is only one other pianist here in Independence – she lives at the other end of town. She's a Schnabel pupil. . . and plays terribly." Her reserve was tossed aside when Irén began to play with raging emotions, visions, poetic metrics of Schubert, spiritual geometry in her Bach, a living grasp of Bartók's music. How did she get so close to him, a modern and difficult music from her youth. Did she learn it directly from Bartók?:
"No, I played some of his works for him at our first meeting and he said 'I see you understand it. Let's begin with Mozart and Beethoven.'"
Bartók plays the opening of his Allegro Barbaro (1929 Budapest recording):
Bartók Allegro Barbaro played by the composer
About thirty years later Irén was recorded in the work. Bartók aims to hurl the jagged themes whereas Irén delights in having them mingle more with their setting:
Bartók Allegro Barbaro played by Irén Marik
Irén taught at Sweet Briar college until retiring at age sixty five. Whenever she had to leave for a brief absence, such as to appear as a concerto soloist with the National Symphony in Washington, D.C., Sweet Briar made sure to deduct the missed time from her pay. On their English faculty was Evelyn Eaton, a Canadian author. Marik and Eaton became instant close friends and shared a house there. Evelyn retired before Irén and moved to the California desert.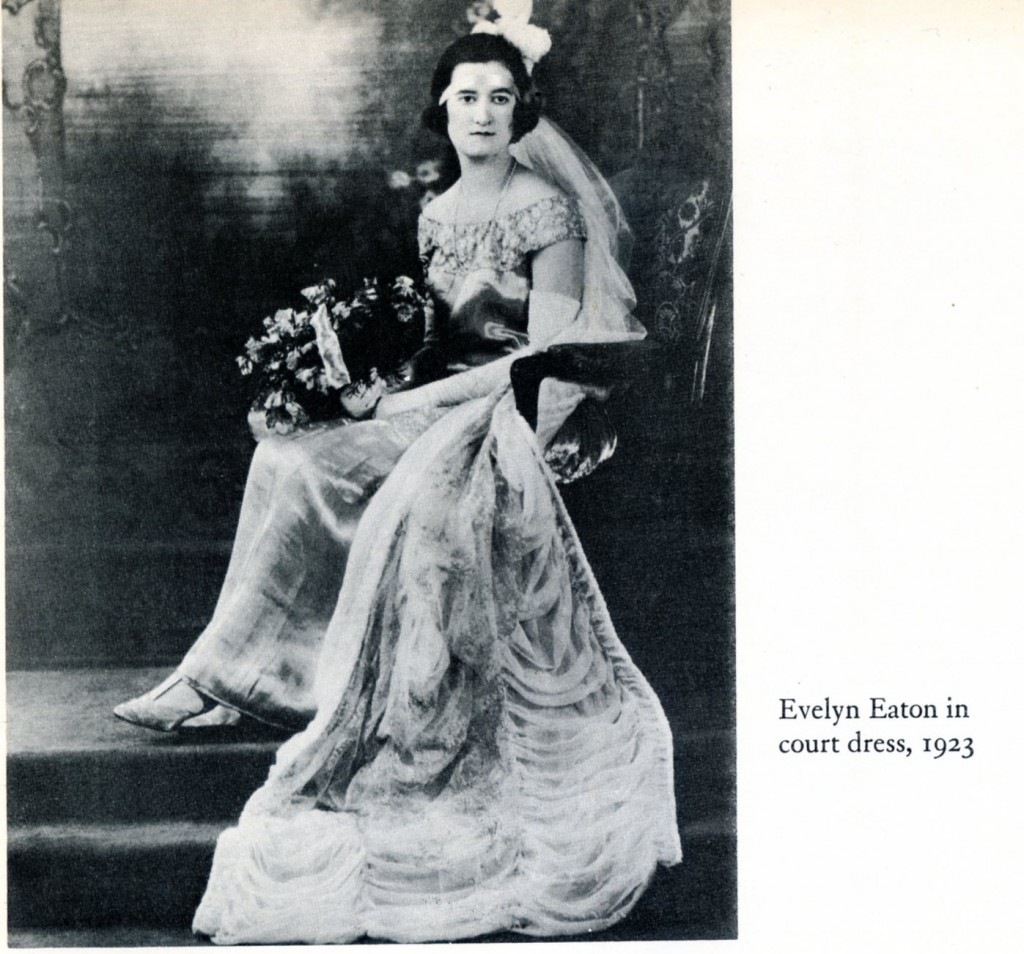 Eaton was part of a noble British family and had been a journalist, writing dispatches from France for The New Yorker in the 1930s, publishing a dozen novels. But in her past was an American Indian ancestry and she found the Paiutes living near Lone Pine, California. Evelyn became close and was accepted as a pipe woman and revealed gifts as a healer. When Irén retired they shared adjacent homes. Irén would start her day with two hours in the rose garden, then on to the piano for three more. Lunch followed, a nap, three more hours of playing. Evelyn was often away at Sweat Lodges and teaching, lecturing, or in her nook of a studio decorated with ancestral stained glass windows. Once with her alone, she confessed that the tapes Irén used to record practicing and concerts were frequently thrown out by her: Evelyn quietly hid them and presented me with a box.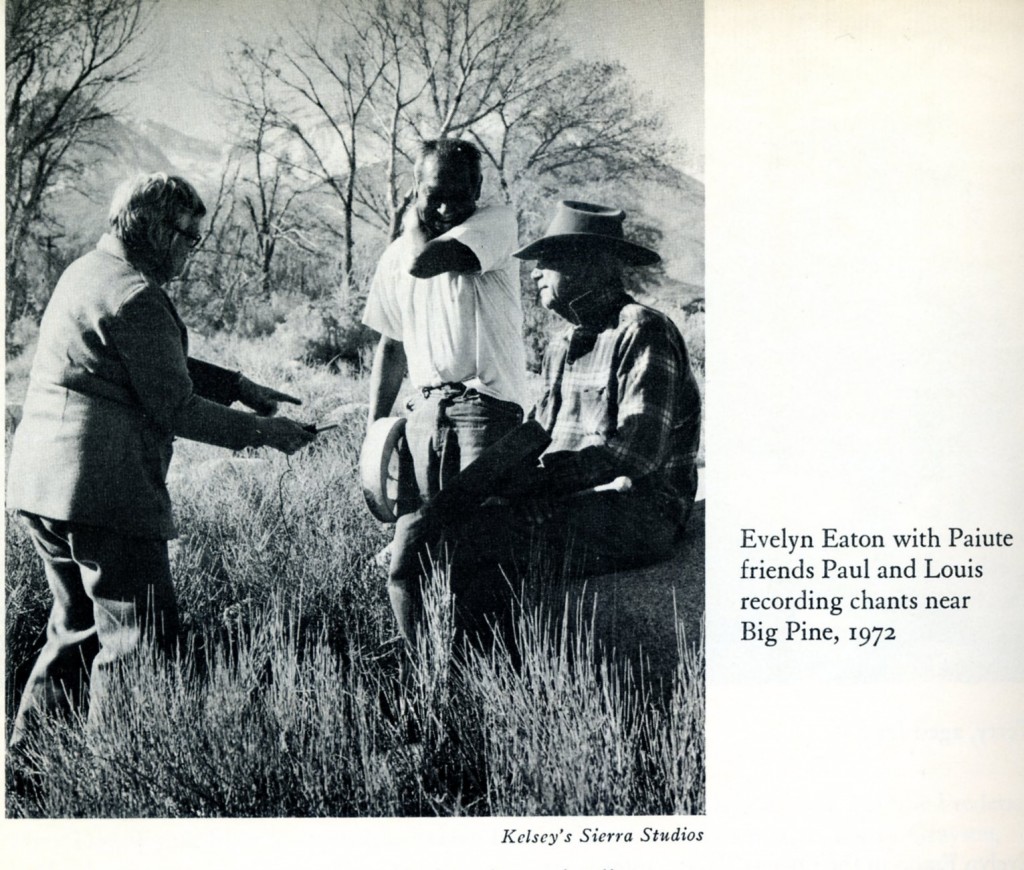 Eager to share their combined interests, they would open Irén's home for concerts and lectures. One series found Evelyn discussing and reading literature spanning the Renaissance to late 19th century France, Irén following with musical examples from each time and place:
Afterwards, Irén mentioned the composers' roles in their cultural time-frame.
Her Ravel evokes nature, the acoustical expansion of space by bells with a hint of Ravel's fascination with Asian music, in this case Javanese gamelan:
So in this town of a few hundred souls one could find one of the greatest living pianists and a profound erudite author whose knowledge of literature, history, the traditions of the Paiute Indians, and her rapier wit made it into a cultural center of our planet, emanated by two quiet profound deities who gardened, wrote, and cultivated great art.
One unusual result came from Evelyn's traipsing around the Alabama Hills by jeep, beneath Mount Whitney, outside of Lone Pine. She noticed a clearing amidst the wild projecting rocks where, in her dreams, a stage for Irén and others could be erected. After battling the Bureau of Mines, she bagged a temporary go ahead and created the Deepest Valley Theater.
It seemed that Irén's nine-foot Steinway grand was 'translated' (like the Holy House in Loreto) from her living room smack into the clearing. Listeners drove up and down from San Francisco and Los Angeles to settle into nooks in the crags and take in her playing, illuminated by oil lamps after sunset. Sitarists and harpsichordists also made it onto the series.
Once her piano partner John Ranck flew in from New York to recreate Messiaen's Visions de l' Amen with her, a work they had unleashed in the mid 1950s in New York's Guggenheim Museum. Imagine these sounds traveling through Frank Lloyd Wright's spiral:
Messiaen Visions de l' Amen finale (Marik & Ranck in concert)
How did Irén like playing outdoors? "Terrible acoustics!"
After four days I had to catch the one and only early evening LA bus. Lisa, the blond driver who had been Evelyn's assistant, vanished a few hours earlier, having let her long locks fall onto her shoulders. Irén had gone to bed and the ride led to a sleepless night on an LAX bench before a staggering onto a 7 a.m. flight to Chicago for cousin Joanna's wedding, seeing all the family surprised and scrutinizing my dazed and elated expression.
I was transported by the memory of her sound, spirit, and rose garden, the aromatic wild sage for smudging, aromas and experiences etching their way inside as the Greyhound bus strode towards the Mojave tabula rasa.
I had promised Irén that I would attempt a trip to Budapest and soon, to find her artifacts and the distant brother she hadn't seen since defecting from Hungary in 1947, and trace Bartók's remaining friends.
"View to the Inyo Mono Mountains from entrance"  photo: Irén Marik
Sara Fishko probes Irén Marik on NPR:
http://www.wnyc.org/shows/fishko/2011/jun/24/
Hear Irén Marik in the recordings I discovered and published:
http://www.amazon.com/s/ref=nb_sb_noss?url=search-alias%3Dpopular&field-keywords=iren+marik&x=16&y=16
Next blog: Budapest and its mysteries.