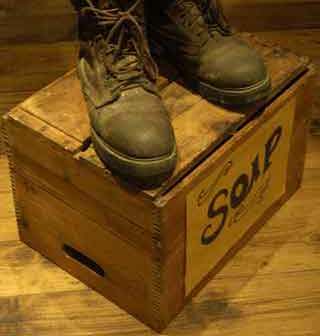 Can't stand it! Not only the self-indulgent verbal masturbations by mounting speech to an alleged higher meaning, but having to stomach it in real life.
Shamed for not accepting it, stigmatized for being uncultured with such beliefs.
It was a lonely position.
---
Until reading Witold Gombrowicz. Stuck in Argentina, away from contorting Polish society, he began a Diary in the 1950s and a comforting work: Against Poets.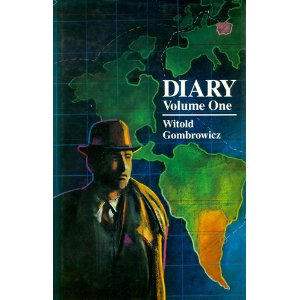 ---
"It would be more subtle of me if I did not disrupt one of the rare ceremonies which we have left. Even though we have come to doubt practically everything, we still venerate the cult of Poetry and Poets and this is the only deity which we are not ashamed to worship with great pomp, deep bows, and inflated voice. . ."
I strayed into Byron's Don Juan and took refuge in a language that inspired Liszt and even created a fable spouted by the genius master musician Theodor Leschetizky, who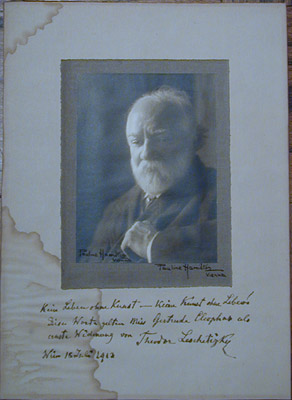 claimed to have taken a Turkish princess in his youth away to a lonely Greek isle to live an Edenic existence. His charming tale was  as monstrous lies have to be – quite big in order to be accepted. But it didn't help much.
Laughable was T. S. Eliot's adopted pseudo-English, more pompous than the Windsors. Recent sonic digging, however, turned up an evening he gave at Columbia University in the early 1960s. He was in New York to record his poetry for vinyl discs and, in a revealing aside, instructed his public on how to experience his poems and the way he presents them:
Smoking gun time: Eliot then makes a point of how technology corrupts art by its confines.
A taste of Eliot uttering a fragment from Fragment of an Agon:
And in one moment, Rule Britannia takes a back seat to St. Louis, his drawl emerging like the underworld tones he heard there:
His voice and accent are familiar to his paesano, William Burroughs:
And it makes Eliot more than readable; he emerges as a jazzman, scatting his verse.
One Italian modernist is hermetic but his voice grabs you by the throat and doesn't give in: Giuseppe Ungaretti. I dared to render a vague idea in English of his untranslatable poetry. It's hard to imagine a lesser abduction of our ears and hearts in hearing him read a work emerging after his nine year old son's death:
Gridasti soffoco                 A cried-out choke (use of remote past verb)

. . .

In essi s'alimenta      Nourished in them

L'unico fuoco della mia speranza.       The only fire of my hope

Posso cercarti, posso ritrovarti,     I can seek you, I can find you again,

Posso andare, continuamente vado     I can go, continually I go

A rivederti crescere     To see you again grow

Da un punto all'altro     From one point to the other

Dei tuoi nove anni.     Of your nine years

Io di continuo posso,   Continually I can

Distintamente posso   Distinctively I can

Sentirti le mani nelle mie mani:   Feel the hands in my hands

Le mani tue di pargolo   Your infant hands

Che afferrano le mie senza conoscerle;    That grab mine without knowing them;

Le tue mani che si fanno sensibili,    Your hands so sensitive.

Sempre più consapevoli     Always more aware

Abbandonandosi nelle mie mani;   Abandoning themselves in my hands;

Le tue mani che diventano secche     Your hands that become dry

E, sole – pallidissime –     And, alone ­so pale

Sole nell'ombra sostano…     Alone they stop in the shadow. . .

La settimana scorsa eri fiorente…     You were in flower one week ago

Ti vado a prendere il vestito a casa,      I go to take home a garment

Poi nella cassa ti verranno a chiudere      Then in the casket they will come to close you up

Per sempre. No, per sempre        Forever.  No, forever

Sei animo della mia anima, e la liberi.      You are the soul of my soul, and you free it,

Ora meglio la liberi      Now you free it better

Che non sapesse il tuo sorriso vivo:     That you might not know your living smile:

Provala ancora, accrescile la forza,     Try once more, give it more strength,

Se vuoi – sino a te, caro! – che m'innalzi     If you want, all the way to you, caro, you rise me

Dove il vivere è calma, è senza morte.      Where life is calm, is deathless.

Sconto, sopravvivendoti, l'orrore      I count off, surviving you, the horror

Degli anni che t'usurpo,        Of the years that I usurped you,

E che ai tuoi anni aggiungo,      And that I add to your years,

Demente di rimorso,       Demented by remorse,

Come se, ancora tra di noi mortale,      As if, among us mortals,

Tu continuassi a crescere;       That you continue to grow;