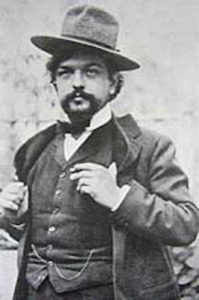 Whenever we try to snare Debussy his seductive oneiric sounds allow him to keep safely away. How subtle of him to compose and publish pieces that only reveal their titles after the last note expires, in parens, as if ashamed that his ether has imposed expectations.
Debussy absinthed his soul with Mallarmé and Baudelaire, hung out with the writer Huysmans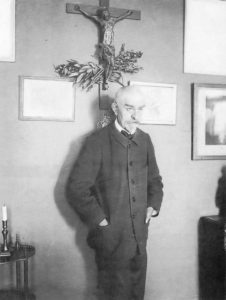 and other Decadents at the bookseller Bailly's that lured many such as the Symbolist painter Gustave Moreau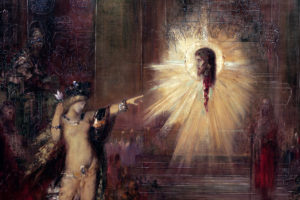 and his pupil Redon.
Their verbal interactions can only be dreamed of until their paths cross in one another's works.
One primal Blues-era song projects American nostalgia for a lost mythical haunt: Jim Canaan's saloon, a mecca in St. Louis immortalized by Robert Wilkins before his ordination proscribed earlier sinful singing.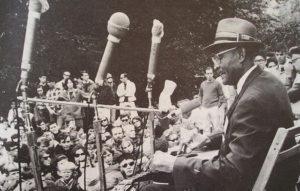 Keep to his French influences and you'll only get so far as Debussy's life changer struck in 1889 when Paris hosted its global Exposition. On the musical front came Nikolai Rimsky-Korsakov (painted by Repin) from St. Petersburg to conduct new Russian music.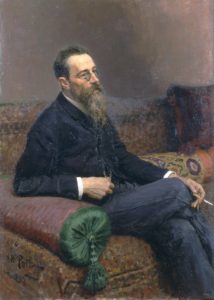 Rimsky-Korsakov introduced works that would influence his future pupil Stravinsky, who would become acquainted with and influence Debussy. Rimsky's spirit possessed musicians in Paris in works such as King Dodon on the Battlefield (from Le Coq d'Or Suite, conducted here by Dobrowen & the Philharmonia Orchestra.)
One of the pieces performed was the Polovetsian Dances (Bilibin: Justice of the Kievan Rus) by his colleague Borodin who sought to evoke pagan rites.
An early performance was captured in a Berlin studio with the local Staatsoper Orchestra led by Issay Dobrowen, c. 1928.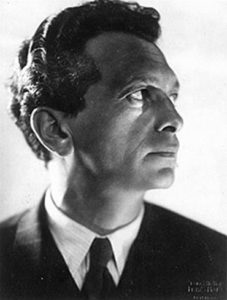 His name is no longer familiar as is a great admirer during Dobrowen's Stockholm exile – a young stage assistant of Dobrowen's who took part in their Mozart operas: Ingmar Bergmann (photo: Irving Penn)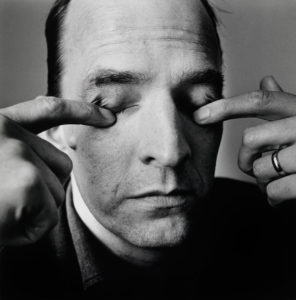 Debussy heard two orchestral concerts that Rimsky-Korsakov presented and one can detect more than traces of the Borodin in his own Fêtes, an orchestral nocturne directed by Gabriel Pierné, a conductor he esteemed (Orchestre Colonne in 1929 on 78rpm shellac)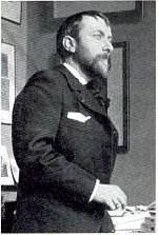 The greatest impact on Debussy was his discovery of Musorgsky (by Repin; portrait detail),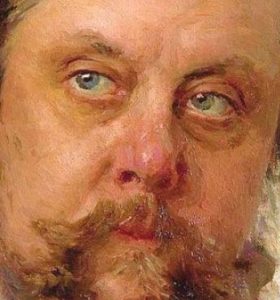 and one song in particular, By the River (played & transcribed by Vladimir Horowitz, 1947)
This overlooked work became a seed for his masterpiece The Engulfed Cathedral, played by Jacques Fevrier (seated), who knew Mme. Debussy and was in close contact with Ravel (standing).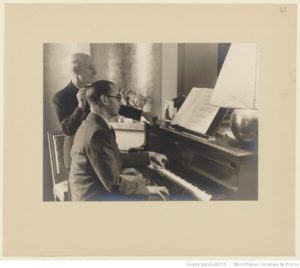 Leaving behind the tangible reality for mythic and oneiric quests, Debussy composed a glimpse of the water nymph Ondine (played by Eduard Erdmann in Berlin, 1928).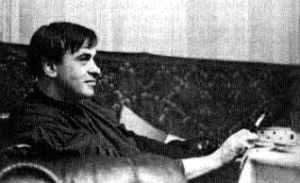 The dream of Oenone,  a mountain nymph was to be part of the soundtrack to Antonioni's film Zabriskie Point.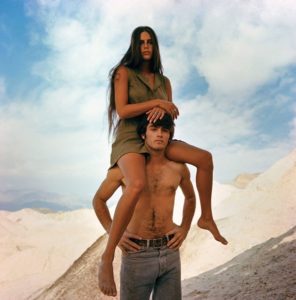 The Pink Floyd's organist and guitarist offered their subsumation of Debussy's elusive Ondine.
Debussy also encountered Javanese music and dance at the East Indies pavilion in 1889 but that's another trail to haunt and Rev. Wilkins' legacy would later appear in the transformed modernist Debussy's Minstrels and Golliwog's Cakewalk.
–Allan Evans ©2016