One of the wondrous mythical beings in childhood was the infrequently appearing Stinky of vintage Abbott & Costello films. In no way was he dated: his dress and manner were as contemporary and vivid as the avatars we bombinated with in school hallways.
Just as Stinky is obsessed and possessive of his cards, Raoul von Koczalski, a look-alike, acted this way with Chopin.
From the very first sight of him, another personality came to mind at once: King Farouk of Egypt, an indolent, corrupt, but colorful defrocked monarch.
Child prodigies rarely had time for any formal education, and Koczalski, pardon me, von Koczalski was pushed into a career at a tender age. One period found him having lessons with Karol Mikuli, Chopin's assistant.
It must have been remarkable to have had access to such a contact, Chopin's star pupil and the first to edit his mentor's notes with descriptions of how the composer himself used strategic fingerings and subtle pedaling to project his avant-garde creations. But Milkuli was quite old when Koczalski came to him.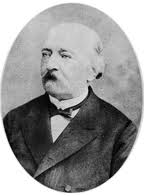 Koczalski made a lifelong fetish of his contact with Mikuli, including secrets allegedly gleaned from him on how Chopin embellished his music, causing scholars to wonder and marvel over the recordings Koczalski left behind, several hours of Chopin.
One recently discovered program came from 1948, the year of the pianist's death. He sits at Chopin's own piano (an instrument he played when living in Poland, tuned to a lower pitch) and offers us a mazurka:
Chopin mazurka (op. 7, no.1) by Koczalski
Wait  a moment!! In one passage, Chopin composed a hemiola: a rhythmic creature that exhibits a boisterous math game: instead of the rocking one-two-three, one-two-three (a total of six beats), the clever composer made it into left hand groupings of one-two-one-two-one-two (three times two) against the feeling of three in the right hand. Chopin doesn't often resort to this game. As Koczalski self-proclaimed himself to be Mikuli's heir and Chopin's musical grandson, enjoy the way he counts this rhythm:
Let's step aside for a moment and check some dates. Koczalski was born in 1884, Mikuli died in 1897, so our prize-winner was thirteen when his mentor left the planet.
Another boy, some two years older, never met Mikuli and never claimed to be Chopin's one and only heir, but many listeners found Ignaz Friedman to have understood Chopin better than anyone in their time.
Here is Friedman playing Chopin's rhythmic jest as written :
Once when I was about to lecture on Friedman at a symposium, the presenter ahead happened to select Koczalski as a significant historic link to Chopin, singling out Friedman as a musician whose Chopin should be reviled. Readings from Koczalski's effusive paeans to his master and how the tradition flowed in his veins were supplemented by a recording of Chopin's Polonaise in A flat, offered as an exemplary correction to Friedman's excesses (which weren't heard during her spot). Here is one telling moment in the dance. Usually a martial rhythm dominates but in one unique episode, Chopin sets aside its rhythms and lazes into a rhapsodic improv:
There immediately follows a cloying melodic shape. Koczalski seems put off by its or his tedium of having something repeat, in expectation of its Big Bang theme to return on its heels:
I sat stunned, as if Friedman had come to me in a dream days earlier, guiding me to isolate the exact same example and illustrate how overblown egotistic automatons like Koczalski overlooked Chopin's subtleties written into the music, like Stinky coveting his cards on stage. I included Friedman's disc to show the music coming to life when an interpreter provides a sonic close-up (note the left hand's prominent bass tones and then the attention to chords,) sweeping into a momentous arrival of the main theme:
If I haven't caused every reader to experience discomfort by listening to Koczalski, then I sincerely hope this example will bring about a full-bodied revulsion. As Stinky hoarded his cards, Koczalski made public some hidden ornaments that Chopin dusted into a Nocturne. This was permitted as the music derived from Italian bel canto singing and he was obsessed with Bellini's operas and their embellished arias. Moriz Rosenthal, born well before Koczalski in 1862, also studied with Mikuli and was mature when the master died.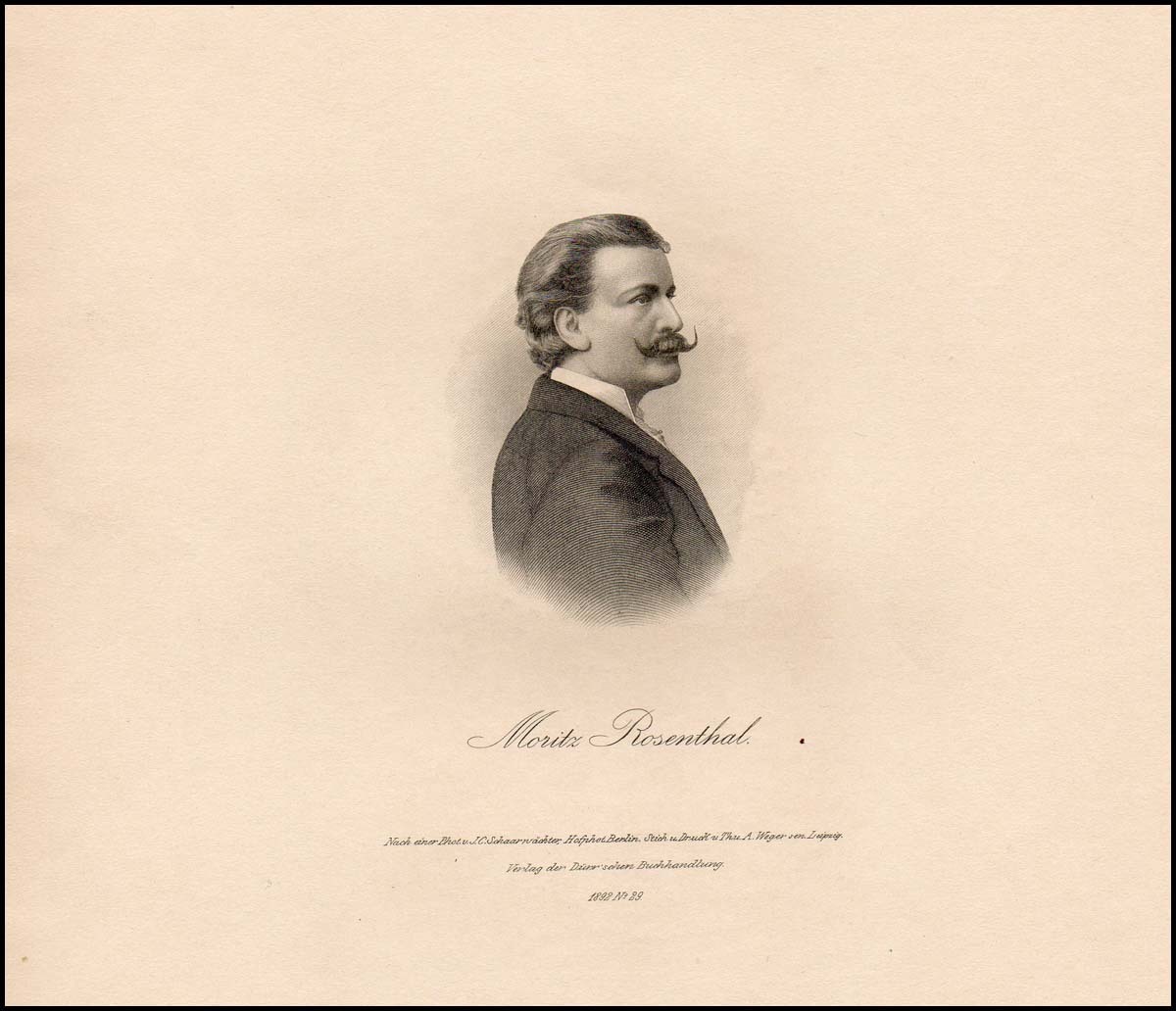 He once stated that Mikuli understood Chopin in the way a talent understands a genius: Mikuli was practical in teaching how to create a singing legato line, a genuine link to the composer's touch. Rosenthal provides an example:
Now it's Koczalski's turn:
Chopin wrote a friend of hearing the opera that night with vocalists who seemed to be digesting their dinner on stage. Koczalski's kitschy inclusions, a la Liberace, add extra padding to phrases that bloat its rhythm, reminding one of an Italian adage:
To be accepted, lies and meatballs have to be large.
The aftershock of this alleged authentic and unchallenged playing leads to a photo of his doppelgänger, King Farouk, doing his best to stay awake during a serenade, similar to Koczalski's struggle with what he perceived and projected as boredom in Chopin.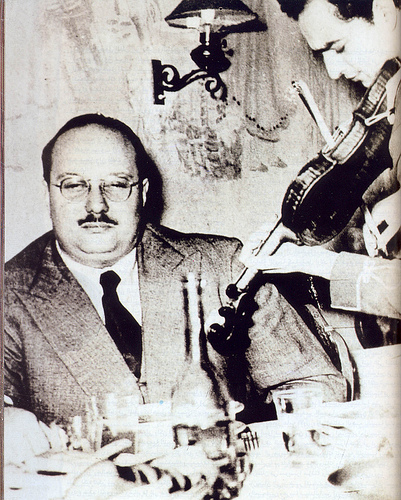 My sincerest apologies to the dethroned king:
his cousin Prince Hassan Aziz Hassan sat by Ignace Tiegerman's bedside as he lay dying in Cairo and helped save his legacy, keeping Chopin's spirit alive more than anyone else had, and on the Nile.