It's always a shock to hear a favorite composer take on a new identity. François Couperin (1668-1733) seemed limited to being folksy, melodic, subtle with his enigmatic titles.
A French master musician, Laurence Boulay (1925-2007) understands his ornaments the way people conceive single notes. It's in her blood! She was often on Radio France and busy in Baroque chamber ensembles, teaching.
Erato had recorded 12 hours of her playing Couperin's four books of harpsichord works and some pieces by his uncle Louis Couperin (1626-1661). Following her through the suites we hear a deft composer aware of proportion in his early works as embellishments increase a role that rivals melodic and rhythmic notes to take on a new dimension that adds a layer of accents, usually on structural tones, to further expose a complex depth residing the deceptive simple appearance of his pieces. No wonder he and Bach corresponded! By the Fifth Ordre we find chromatic explorations that amaze, given their being studded with ornaments. The first allemande heard here is La Logivère, perhaps named after someone in that family.
Before Couperin, Francisco Correa de Arauxo (1584-1654), a Spanish composer wrote polyphony with striking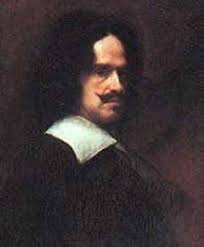 solo passages, something that turned up amongst the English composers (Bull, Byrd, Farnaby, etc.), taken to jazzy extremes. Odile Bailleux often played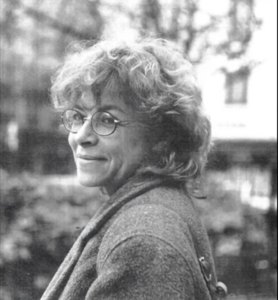 his organ works on old instruments. Radio France again featured her performances and she often participated in travelogues to remote towns and cities with antique instruments, describing and illustrating in detail their components. Listeners throughout France had the chance to hear each stop-over on the antique organ caravan with master musicians playing works that resonate from their vintage. Here is a pre-fugal Tiento,  a proto-ricercare on an organ in Santanyi, Majorca:
How many elements from Arauxo, Grigny, and Couperin went into Bach's bloodstream? Bach and Couperin both wrote keyboard Rondeaus. Laurence Boulay plays one from Couperin's 8th ordre:
Bach had an example that impresses as though certain patterns were linked to the dance in the way Flamenco proliferates traditional themes from unknown originators. Mieczyslaw Horszowski (1892-1993) understood Bach (1685-1750) in a way that few reached. We published a CD taken from concerts in Italy and elsewhere.
Here is the Rondeau from Bach's Partita no.2 in C minor:
A musician continuing Bailleux's art is Aude Heurtematte
who recorded the young Couperin's two organ masses at the Parisian church of Ste. Gervais, where Couperin had been organist. In his Messe pour les Paroisses is the Fugue sur les jeux d'Anches:
I wonder if it influenced Ravel's fugue in Tombeau de Couperin, played here by Madeleine de Valmalète (1899-1999). I was for one sole night in Marseilles  to visit Mme. Francescatti in La Ciotat, wondering if de Valmalète would be alive at age 99. On my return I learned that she had gone swimming that day at Cassis' beach, eternally kicking myself in regret for having missed her. Again a CD had to be published with her artistry, as she was the first to record the Ravel in Berlin at age 29 in 1928.
Unless they happen upon this post, listeners and musicians in the US were and are still deprived of such musicians and composers as their physical presence only manifests through the alleged savvy of promoters and the press.  So listen and defy these mysterious cultural barricades.
©Allan Evans 2018