To the left: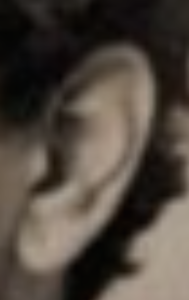 now the right:
where they live: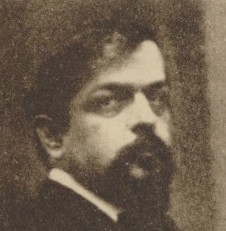 Another post to reveal Debussy up-close and from within as part of our CD tribute Arbiter 166 Debussy's Traces: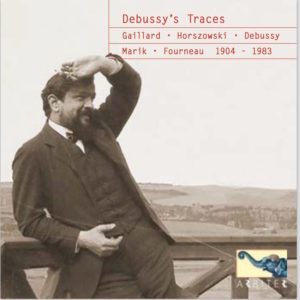 EVERYONE loves to point out how Debussy quoted Wagner in his Golliwog's Cakewalk. After Gabriel Fauré and his pupil André Messager survived Wagner they paid tribute by composing a four-hand set of quadrilles Souvenirs de Bayreuth around 1888
but did not risk publishing it. Debussy was acquainted with them and nearly all on the music scene so it's no wonder he looked back and did his own jazzier take
Some observe Debussy's not only having been influenced by Asian music, an exploration we will dwell on in a subsequent post, but claimed Russian composers inspired him. Setting aside books or essays, we dive in naked into the historic reservoir of sound to bring ashore a few catches. One case of a composer finding himself in a singer's throat is when Bartók set down his Improvisations, based on similar folk melodies:
About twenty years earlier (1907) he had captured a singer through his Edison recording machine preserving her unique voice onto a cylinder, one among thousands that he collected. Note how his performance retains her phrasing and tone and how he built a language around it:
complete photo of Bartók in action: nearly all images have cropped the German shepherd and two shy village girls peering over the fence at some potential risk going on for the first time in their lives
For Debussy, it was the arrival of Rimsky-Korsakov in 1889 and later to introduce Russian music. Rimsky's Sheherazade opens thus:
It must have meant something to Debussy for we can hear it shaking inside a Prelude in  Pour le Piano:
With Mussorgsky there was a deeper impact. Rather than quote with a rhythmic stutter he now seizes an unusual harmonization found in Boris Godunov that appeared in his late Sonata for Cello and Piano:
Boris:
Debussy's Cello Sonata:
Are we giving away recipes, spoiling his secrets? So many ponder on how composers must hermetically seal themselves off to prevent any outside influences from interfering with alleged divine inspiration, actually a tormenting labor to make something that struck them into their own.
How far can this go on before we get in trouble? Last one, but if anyone out there catches more, kindly share it in the comments section.
Debussy's Nocturnes for Orchestra: Nuages (opening)
Simpleton's lament near the end of Mussorgsky's Boris Godunov.
©Allan Evans 2018
UPDATE:  Another fish from the Mussorgsky swamp:
La Mer excerpt:
Mussorgsky: Boris Godunov scene in an Inn near Lithuania: